What is ePortal?
The ePortal system was conceptualised to allow the public to utilize the services of the Town and Country Development Planning Office (TCDPO) in an online environment. The ePortal is part of the departments overall digital strategy to improve the efficiency of the office and to make the planning process more accessible and digital. The portal will also link with the departments internal software and allow the quicker processing of applications without the need to traverse to the department's office.
What are the services?
The ePortal facilitates most of the services provided by the department. Users can apply for all development applications as stated below:
Formal
Chattel
Permitted Development
Permission to Kill Tree
Final Plans
Revised Plans
Site Layout Certificate (Building Start)
Certificate of Compliance
Also, all applications enable users to pay for any services via the EZ Pay payment service.
Along with the above application submissions, you can:
Monitor – view the status of any application that you have made or controll
Registers – check the online registers
Invoice – track invoices paid to the department via EZ Pay
How do I sign up?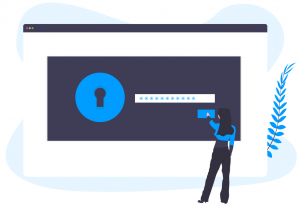 We have tried to make the ePortal easy to use for all users, whether it be applicants, single planning agents or planning companies.
Register with the ePortal
Activate with ePortal (sent via email)
Sign-in
What is the online application process like?
Completing an application is very easy on the ePortal system.
Fill out form – Users can fill out the necessary forms
Upload – Upload any required files.
Vetting – Your file and application may require online vetting by an officer, and this can take any where from 0-2 business days. NB: Please note this process is not required for all applications.
Signing – You may be instructed to sign the form.
Invoice – Create an invoice to be sent to the EZ Pay system. NB: Please ensure you have registered with EZ Pay before proceeding with this step.
Payment – Visit EZ Pay at https://ezpay.gov.bb to proceed with payment.
Completed – Once payment has been confirmed from EZ Pay, your application will be automatically completed and viewable in your File section for monitoring.